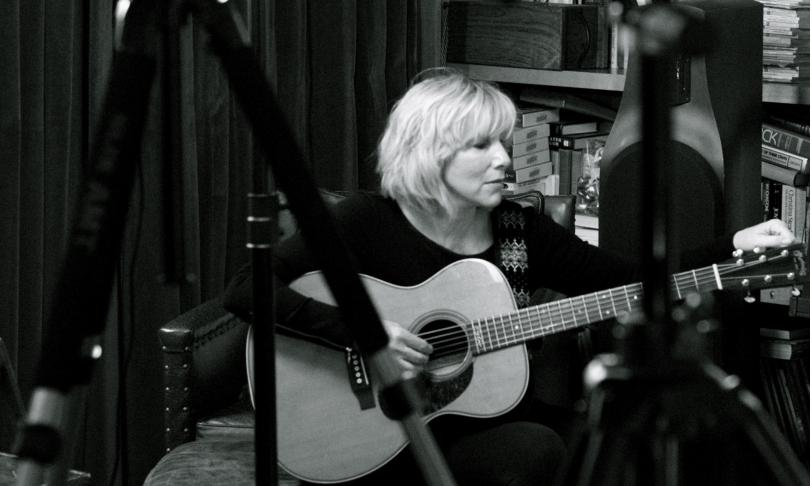 The career of US singer-songwriter Lori Liebermann began in the early seventies and took off with her first album named after her. Billboard Magazine was full of praise for the album and a year later honored the second album Becoming with a position in the Top 200. Then for ten years Lori Liebermann allowed herself a long sabbatical, dedicated to her family and only in the mid-nineties recorded a few albums again. starting with A Thousand Dreams on Pope Music and in 2009 the release of Gun Metal Sky and her return to Europe , which was followed by five more albums before the actual release of Truly, from which she presented songs live to the enthusiastic audience at the High End 2022, accompanied by the Christian Schumacher Quartet from Munich.
"Unlike my other albums, where I needed to express myself as a musician, arranger and writer, my newest album, Truly, is a departure for me, in that my role is that of a singer and an interpreter of songs that emanated from the American Songbook. I wanted to record an album of music I'd grown up listening to, songs from Bobby Short and Frank Sinatra that my father played for me on his 8-track machine, and songs like "Que Sera" that my mother sang to me in the kitchen. These songs represent my happiest childhood memories, and it was incredibly satisfying and somewhat healing, to rediscover this part of my past," says Lori Lieberman about the concept of her new album."
Truly was recorded during Corona's acute phase at Apogee Studios using a Neve analog mixer. Lori Liebermann's voice was recorded with the Neumann M49 tube microphone, prized for its vocal prowess, and a Neumann U67 for the guitars. There are no overdubs of any kind with the result that the synergy between the musicians is almost physically palpable during listening. Accompanying the singer, who is in top form on Truly, is a quartet of first-rate studio musicians: Matt Rollings on piano and Hammond B-3 organ, Lyle Workman on guitar, David Piltch on bass and Victor Indrizzo on drums.
Eight songs, including the Oscar-winning "Que Sera, Sera" made famous by Doris Day in the Hitchcock classic 'The Man Who Knew Too Much,' as well as Bobby Short and Sinatra songs, are cover versions Lori heard as a child with her father on car rides in Switzerland and are so dear to her heart, even after the decades that have passed since, that she was determined to interpret these songs herself on Truly. Two never-before-recorded originals she had co-written with Joe Harnell forty years ago. In addition, there is a new composition, the title song "Truly" and a wonderful reinterpretation of the classic "Killing Me Softly", which was inspired by the poem Lori wrote at the Troubadour when she heard Don MacClean singing "Empty Chairs" in the seventies which affected her profoundly. That experience was put to words and music by her producers Charlie Fox and Norman Gimbel for her first Album "Lori Lieberman" on Capitol Records, and which later became a number 1 hit in the USA in a cover recording by Roberta Flack.
Truly is one of Lori Liebermann's best albums, if not her best album to date, and beyond that, a true masterpiece sonically.
Lori Lieberman, vocals, acoustic guitar
Matt Rollings, piano, Hammond B-3
Lyle Workman, guitar
David Piltch, bass
Victor Indrizzo, drums