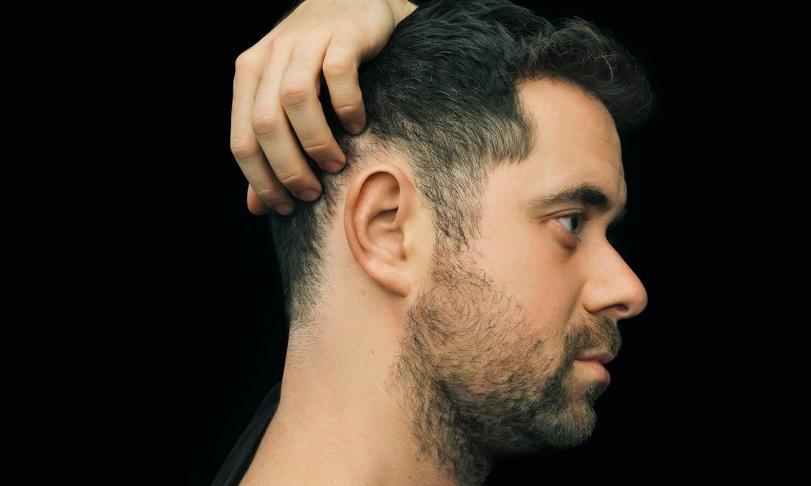 Jean-Michel Blaise can be considered a latecomer to music, having decided to become a professional musician only at the age of 25. At the age of sixteen, he first devoted himself to piano studies at a Canadian conservatory, but dropped out after only two years when he realized that he was not made for the academic world. A few years abroad followed without any serious connection to music until he returned to Montreal as a self-taught composer in his mid-twenties and turned his love of music into a professional career. Jean-Michel Blaise's compositions are influenced by classical, jazz and experimental music. His works are characterized by tonal variety and fine emotion, which are spontaneous and improvised in parts and are modeled above all on musical impressionism and minimalism à la Eric Satie and Philip Glass. Minimalism and the absence of overdubs dominate his albums, of which the critically acclaimed debut album II, released in 2016, was recorded entirely in his Montreal apartment. A year later followed the album Cascades, on which synthesizers and electronic sound elements are used in addition to piano to add color to the minimalist compositions, some of which are reminiscent of John Cage. This was followed by the album Dans ma main, on which classical music is combined with electronic music, and currently the album audbades, which, like the previous albums, was released on the Arts & Crafts label.
Like its predecessors, aubades is a concept album whose orientation is reflected in the title of the album. Aubades refers to a medieval serenade about lovers who part at dawn. Accordingly, the music on the album lives in bittersweet parting, with the pain and hope of new days, the excitement and fears of uncertainty. On aubades, the many influences of earlier composers on Jean-Michel are expressed. For this album he collaborated with Alex Weston, a former assistant to Philip Glass. The special quality of the album comes from the fact that he was inspired by the musical textures of the Renaissance and the Middle Ages, but by the art ethic of the designer, poet and activist William Morris. The pieces on aubades have been arranged for a 12-piece ensemble whose instruments have been recorded in such close proximity that their timbres are expressive and resonant, and incidental noise associated with the sound production has not been masked, nor have quiet fragments of conversation, creating an overall impression in the listener of being there live.
The opening piece "murmures" is a clear homage to Philip Glass. Gentle, wistful strings and woodwinds follow introductory arpeggio passages from the piano and weave together under swaying rhythms to create hypnotic melodies. In "passepied" playfully bouncing strings and woodwinds create exuberant momentum until the piano takes over and transfers the frenzy into calmer realms until finally exuberant joie de vivre, ignited by the entire ensemble, returns. Maximum minimalism based on insanely fast rhythms is experienced by the stunned listener in "yanni", while "if you build it, they will come" takes him into calmer spheres with elegantly shimmering plucked strings. The symphonic "ouessant" is again lively, and the concluding "doux" conveys the message that hope makes life worth living even in sorrowful times.
The post-classical album aubades touches the soul with its unusual, medieval-tinged, minimalist-influenced sound inventions that have a long-lasting effect and provide comfort in rather difficult life situations.
Jean-Michel Blais, piano