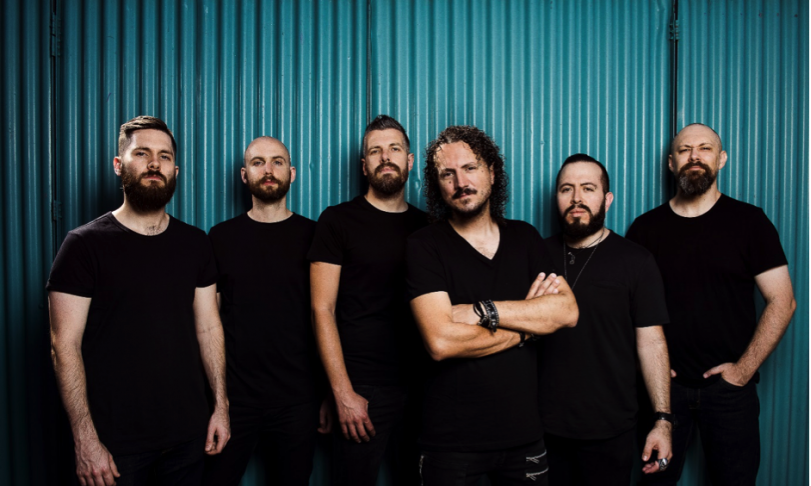 Here three prominent prog musicians allow themselves a break from the hard prog business. The fact that doing so they have a lot of fun is even transmitted to fans of the respective prog bands, with which and for which the trio - pardon, the Troika - are otherwise remembered. Keyboardist Neal Morse of the band Spock Beard is on the album Troika as well as his former Spock Beard companion and drummer Nick D'Virgilio and Ross Jennings of the band Haken. All three can be heard singing together on the album Troika, and in top form. It's sailed under D'Virgilio, Morse & Jennings, a new band that has nothing at all to do with prog, except for the two songs "King for a Day" and "Second Hand Sons", which at least come across as a distant echo from the prog world. For the rest, Troika is quite peaceful, even soft. Crosby, Stills and Nash send their regards. Hippie revival at its best. West Coast lifestyle of the sixties and seventies included.
The nostalgic pleasure starts with "Everything I Am" ", a lively love song, which the three band members sing in pure falsetto (Jennings), in boyish tenor (D'Virgilio) and in medium pitch (Morse). This sits well and is as much fun as the seven Crosby, Stills and Nash style songs that follow. The scheme of all these songs foresees lush harmonies of acoustic guitars, underpinned with simple, yet appropriate bass, drums, keys and electric guitar lines. The concept of the album is carried in a consistently convincing manner by perfect arrangements and fresh melodies. A lot of Californian sunshine and relaxation are called for and, in view of the misery prevailing on the planet, are also appropriate.
"You Set My Soul on Fire," "If I Could" and "A Change is Gonna Come" go beyond the simple world of conventional sunshine songs with surprising twists. "One Time Less" still comes closest to the simple mind of typical California sunshine songs, but pleasantly sets itself apart from them by its sophisticated arrangement and jaunty rhythm. "Another Trip Around the Sun" even comes along as a polyphonic choral fugue. Gentle Giant sends its regards.
Neal Morse says that Troika is animated by a desire for simplicity, a simplicity, however, built on strong vocal melodies that bring strong color into play from the so different voices of the three singing band members. And D'Virgilio, Morse & Jennings achieve this goal with flying colors. The fun the three musicians had in producing this album, which has nothing much to do with their prog activities, transfers to the listener one-to-one regardless of whether he is a prog fan or leans more in the direction of Crosby, Stills and Nash.
Nick D'Virgilio, Vocals, Drums, Percussion, Bass guitar, Acoustic Guitar, Tron Flute, Electric Guitar
Neal Morse, Vocals, Acoustic Guitar, Bass, Organ, Slide and Electric Guitar, Windkey, Electric Piano, Fretless Bass, Mandolin
Ross Jennings, Vocals, 6 & 12-String Acoustic Guitar, Ebow, Lead Electric Guitar, Synth