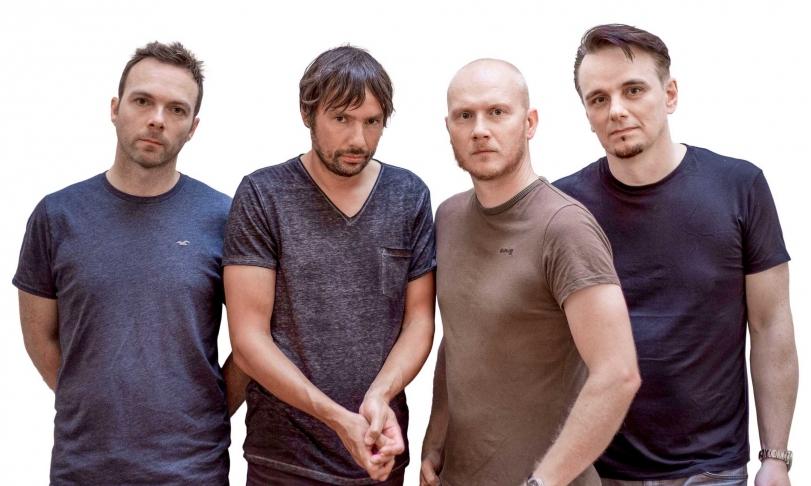 Progressive rock, or prog for short, has been around for over 50 years as a mix of pop, rock, blues and rock 'n' roll, and the first bands that cultivated this genre of music, such as Emerson Lake and Palmer, Genesis, King Crimson and Yes are long gone. The Pineapple Thief, a prog band that has been active now for 21 years, is comparatively still a young, very active group that has not only managed to stay on the ball for two decades, but has also managed to grow from album to album in terms of quality, especially expression. The last studio album Dissolution, released in 2018, already shows the current high-quality standard of the band of front man Bruce Soord, who is active as singer, songwriter and guitarist. For the past four years, the band has included so to speak on permanent loan former King Crimson and Steven Wilson man Gavin Harrison, drummer, who was also responsible for songs on Dissolution and who is also featured on the latest, thirteenth album, Versions of the Truth. This album is a refined continuation of the path the band has successfully taken with Dissolution.
Bruce Soord shines on Versions of Truth with a velvety soft voice, which can reach up to the highest heights and builds its foundation in amazingly deep depths. The fascinating thing about Versions of Truth is that the band is not dominated by the vocalist, but that they perform a completely closed unit, in which members including the drums are harmoniously integrated. A marimba sounds almost touching, accentuated by Harrison's gentle, tension-building cymbal work, while at the end of the piece heavy riffs run up against a descending and inharmonic piano line. The conceptual focus of Versions of the Truth and the close interaction between Soord, Harrison, Jon Sykes (bass) and Steve Kitch (keyboards) mark a new creativity the band.
However, Versions of the Truth's fundamentally harmonious pace means that there is no room for boredom. Rather, the drummer always sets clear accents, which do not interrupt the calm flow, but structure it, like in "White Mist". In "Out of Line", the guitar is virtuosically guided with a reverberant sound, ensuring a dynamic course of the song. The title "Leave Me Be", which is placed centrally in the album, jumps out of the loudspeakers, driven by the drums. It interrupts the rather calm musical flow of the album by placing an accent that cannot be overheard in exactly the right place, before it continues less calmly than in the first half of the album.
For the fans of the band, Versions of the Truth is water to the mills, while the album for newcomers to the prog world of The Pineapple Thief will discover many admirable things that will motivate them to join the band's discography.
The Pineapple Thief