---
Aka Moon and The Orchestral Constellation
---
Biography Aka Moon and The Orchestral Constellation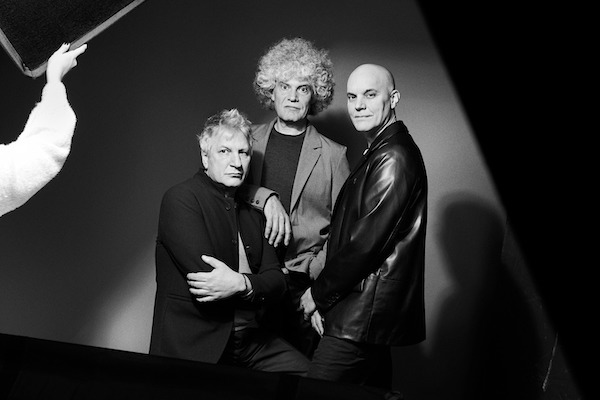 Aka Moon
"One of the most fruitful, surprising and innovative European bands, always on the forefront of avant-garde, constantly reinventing itself, while ever staying true to the sound of 'Aka Moon'."
Since their debut in 1992, it has been hard to imagine the Belgian jazz scene without the innovative Aka Moon. Their refreshing approach to jazz gives the trio a highly distinctive sound. Since their first encounter with the Aka Pygmies in 1992, Aka Moon's focus has shifted towards various different African, Indian, Maghrebian, Cuban, Arab, Afro-American and European traditions. The unique place Aka Moon occupies in todays music scene is down to the fact that they, independent of any particular trends, combine art with inspired musical craftsmanship. Aka Moon juggles with polyrhythms and polyphonies like mad DJ's. They slide from one phrase into another, opening up new harmonic and rhythmic paths. As a trio or in larger formations they cross over in a kaleidoscopic and elusive way creating a whirlwind of unclassifiable, transcending and cosmic music. They released more than 20 albums, played in more than 30 countries & worked together with the most virtuoso musicians, choreographers and artists from all over the world.
Fabrizio Cassol
is the composer and saxophone player of Aka Moon for more than 25 years. He worked with choreographers Alain Platel (Coup Fatal, VSPRS, Pitié!, Uit De Bol), Anne Teresa De Keersmaeker, Lemi Ponifasio and Faustin Linyekula, with composer Philippe Boesmans and with opera & theatre director Luc Bondy (TJ Stan). His interest in extra-european music arose from his visit to the Aka Pygmies (The Republic of Central
Africa) in 1992 resulting in his examination of the link between orality and musical transcription. This passion is demonstrated in numerous collaborations & projects like with Oumou Sangare, Baba Sissoko, U.K. Sivaraman and Doudou N'Diaye Rose and in AlefBa & Aka Balkan Moon.
With Dj Grazzhoppa he created the very first bigband consisting of 14 DJs and together with instrument builder François Louis he invented the concept of the Aulochrome, the first chromatic polyphonic wind instrument.