---
Staatskapelle Weimar & Dominik Beykirch
---
Biography Staatskapelle Weimar & Dominik Beykirch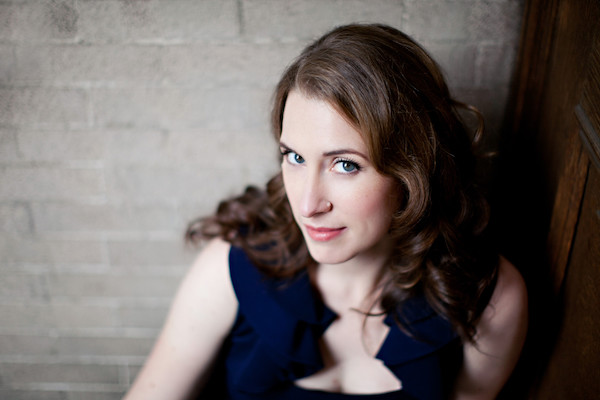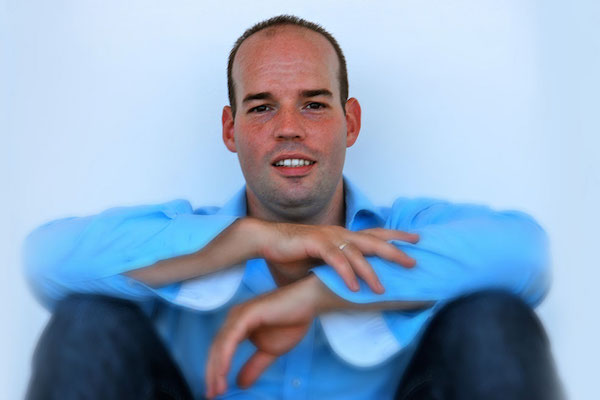 Emily Hindrichs
born in New Orleans, made her European concert debut in 2008 as the Angel in Händel's Jephtha with the Internationale Bachakademie Stuttgart under Helmuth Rilling. One year later, she debuted as Queen of the Night at the English National Opera. Engagements followed with the Seattle Opera, the Seattle Symphony, the American Composers Orchestra at Carnegie Hall, and the Toronto Symphony Orchestra, where she performed again with Helmuth Rilling.
"Emily Hindrichs' Queen of the Night blazed her way like a comet through the role's high tessitura, putting all those tricky triplets in the second part of 'Der Hölle Rache' perfectly in place." (Opera News) 
2012 brought Hindrichs' French operatic debut at Opéra Théâtre Saint-Étienne as Anne Trulove in The Rake's Progress, her first engagement with Oper Frankfurt as Königin der Nacht, and a role debut as Konstanze with the Connecticut Early Music Festival. The following season she appeared in Chicago Opera Theater's production of The Magic Flute, and gave a recital with pianist Joseph Middleton during Britten Weekend in Aldeburgh (England), featuring world premieres of song cycles by Christian Mason and Edmund Nesbit. That weekend also saw performances of Hindrichs' reconstructed edition of Les Mamelles de Tirésias (Poulenc), as arranged by Benjamin Britten.
From 2013-2015, Hindrichs was a soloist at the Badisches Staatstheater Karlsruhe, making role debuts as Oscar (Un Ballo in Maschera), Sophie (Der Rosenkavalier), and Musetta (La Bohème), as well as reprising her Königin der Nacht. In her breakout performance in the 2014 International Händel Festspiele production of Riccardo Primo, she was hailed as "the discovery of the evening" (Opernnetz). The same season, she was celebrated in the title role of Stravinsky's Le Rossignol, returned to Oper Frankfurt for performances of Die Zauberflöte, and made her London concert debut at the Barbican Centre, singing Reinhold Glière's Concerto for Coloratura Soprano. ​
In 2015 Hindrichs became a soloist in the ensemble of Oper Köln, where she has made notable role debuts as Susanna (Le Nozze di Figaro), Teresa (Benvenuto Cellini), Cunegonde (Candide), and Rose Maurrant (Street Scene). In her first collaboration with Ensemble Musikfabrik, she gave the world premiere performance of Adela in Liza Lim's Tree of Codes, heard at both Oper Köln and the HELLERAU Tonlagen Festival, followed by an appearance with the ensemble at the ACHT BRÜCKEN Festival in Unsuk Chin's Cantatrix Sopranica. Later that year, Hindrichs made her house debut at Komische Oper Berlin in Barrie Kosky's acclaimed production of L'Enfant et les Sortilèges, and at the Aalto-Theater Essen in Die Zauberflöte. 2018 marked an important role debut for the soprano. As Marie in Bernd Alois Zimmermann's Die Soldaten, Hindrichs "left no musical wish unfulfilled, rose to every challenge, never weakened" (Die Deutsche Bühne). She was immediately engaged by the WDR Sinfonieorchester for their performance of the Zimmermann Soldaten Vokalsinfonie, under the direction of Emilio Pomàrico, and later nominated for "Sänger/Sängerin des Jahres" in the Opernwelt Critic's Survey.
"The north American coloratura Emily Hindrichs shows a stunning incarnation of Marie, heroine sacrificed to ordinary barbarism. Her vocal timbre is pointed and her agility demands admiration." (Anaclase) ​
In the 2018-19 season Hindrichs returned to the Aalto-Theater Essen (Die Zauberflöte) and made her debut as Ishmaela in Olga Neuwirth's The Outcast at the Elbphilharmonie Hamburg. At Oper Köln, she made debuts as Wanda in Offenbach's La Grande-Duchesse de Gérolstein, as Ottilie in Im weißen Rössl, and as Rose Maurrant in Kurt Weill's Street Scene. In the 2019-20 season Hindrichs made her house debut with the Deutsches Nationaltheater und Staatskapelle Weimar in Peter Konwitschny's new production of Lanzelot (Paul Dessau) and sang with the Concertgebouworkest under the musical direction of François-Xavier Roth. In 2021 followed role debuts as Marguerite in Faust at Oper Köln and Royal Danish Opera Copenhagen, and as Clémence in Kaija Saariajo's L'amour de loin at Oper Köln. In the season 2021/22 she makes a role debut as Olympia in Barrie Kosky's Les Contes d'Hoffmann at Komische Oper Berlin, and reprises her Marie in Die Soldaten with Gürzenich Orchester (musical direction: François-Xavier Roth, scenic direction: Calixto Bieto) at the Philharmonie de Paris and the Elbphilharmonie Hamburg.
Hindrichs was a recipient of a Rotary Ambassadorial Scholarship, a Sullivan Foundation Award, the winner of the Les Azuriales Opera Competition in France, and a New England regional finalist in the Metropolitan Opera National Council auditions. She holds degrees from the University of Southern Mississippi, the University of Exeter, and a doctorate from the New England Conservatory. She completed her musical formation as a Max Kade Scholar at the Middlebury College German for Singers program, as a member of the Seattle Opera Young Artists Program, and as Tanglewood Music Center Vocal Fellow.
Máté Sólyom-Nagy
born in Budapest, studied at the "Bartók Béla" Conservatory and the "Liszt Ferenc" Academy of Music in his home town and completed his studies in the summer of 2002. The young singer attended master classes with Julia Hamari, Nicolas Clapton, Walter Moore and László Polgár and won prizes at the "Saverio Mercadante" singing competition in Altamura, Italy, in 1999 and at the "Antonín Dvorák" competition in Karlovy Vary in 2000. In various Hungarian opera productions Máté Sólyom-Nagy appeared as a Mozart interpreter, but also sang Schaunard ("La Bohème") and Belcore ("L'elisir d'amore"). He demonstrated his interest in 20th century works in "Les mammelles de Tiresias" by Poulenc and Peter Maxwell Davies' "Resurrection", among others. In 2005 he made a guest appearance at the Komische Oper Berlin in the title role of Mozart's "Don Giovanni".
Since the 2002/2003 season, Máté Sólyom-Nagy has been a member of the ensemble of the Erfurt Theatre, where he has sung, among others so far Masetto ("Don Giovanni"), Prince Paul ("The Grand Duchess of Gerolstein"), Morales ("Fernand Cortez"), Heger ("Rusalka"), Biterolf ("Tannhäuser"), Don Fernando ("Fidelio"), Pluto ("L'Orfeo"), Figaro ("Il barbiere di Siviglia" and "Le nozze di Figaro"), Étan in world premiere of "The Orphan", Marcello and Schaunard ("La Bohème"), Jupiter ("Orpheus in the Underworld"), Sir George Fitztollemache ("Lady Magnesia", UA), Achillas ("Julius Caesar"), Eugene Onegin, Joseph Süß, Fred Graham ("Kiss me, Kate"), Cripure ("The Black Blood", UA), Bard ("Sigurd"), Mathieu ("Andrea Chénier"), Cesare Angelotti ("Tosca", DomStufen-Festspiele 2016), Riff ("West Side Story"), Guglielmo ("Così fan tutte"), the title role in "Wozzeck" and most recently Papageno and Joseph De Rocher in "Dead Man Walking". In 2017 he was appointed Kammersänger. In the current season he can be heard as Lanzelot and Telramund ("Lohengrin"), among others.
Oleksandr Pushniak
completed his vocal studies at the National Music Academy Kiev. In 2007, the bass-baritone was a semi-finalist at the Placido Domingo Operalia Singing Competition in Paris, and shortly afterwards a winner at the European Song Contest at the Styriarte Festival in Graz. In 2010 he was a finalist at the International Singing Competition Hertogenbosch and won the first prize of the Richard Wagner Association at the 7th International Singing Competition for Wagner Voices in Karlsruhe as well as the Audience Prize, whereupon he received an invitation to the 2013 Bayreuth Festival and appeared there as Donner ("Das Rheingold"). He was also a participant in the Domingo-Cafritz Young Artists Program of the Washington National Opera (2008-2010).
Since 2011, Oleksandr Pushniak has been engaged at the Staatstheater Braunschweig, where he has performed roles such as Leporello ("Don Giovanni"), Kurwenal ("Tristan und Isolde") Miller ("Luisa Miller"), Figaro ("Le nozze di Figaro"), Amonasro ("Aida") and Jochanaan ("Salome"). His repertoire also includes Amfortas ("Parsifal"), Griswold ("The Voyage of Edgar Allan Poe"), Carlo Gérard ("Andrea Chénier"), Renato ("Un ballo in maschera"), Count Tomsky ("Queen of Spades"), Thomas Putnam ("The Crucible"), Marullo ("Rigoletto") and Scarpia ("Tosca").
In autumn 2016 Oleksandr Pushniak made his successful debut as the Flying Dutchman in Singapore. Guest engagements in 2017/18 took him as Amonasro ("Aida") to Deutsche Oper am Rhein Duisburg and Oper Halle, as well as Filippo II ("Don Carlo") to the Immling Festival and Amonasro ("Aida") to Deutsche Oper Berlin.
Engaged at the DNT Weimar since December 2018, he has so far presented himself here, among others. Leporello ("Don Giovanni"), Scarpia ("Tosca"), Amonasro ("Aida"), Bartolo ("Le nozze di Figaro"), Lindorf-Luther-Coppelius-Dapertutto-Mirakel ("The Tales of Hoffmann"), Dragon ("Lancelot") and Mercer in the world premiere of the opera "The Circle" by Ludger Vollmer based on the novel by Dave Eggers.
The 2021/22 season featured Oleksandr Pushniak in the world premiere of "Electric Saint" in the role of JP Morgan. On 12 February 2022, Oleksandr Pushniak made his debut in the role of Caligula in the opera of the same name.
In 2020, Oleksandr Pushniak was awarded the Rudolf Bräuer Scholarship, with which the family of the former music director at the DNT, our Friends member Wolfgang Kroh, has supported young singers and musicians of the Weimar Ensemble since 2005.