---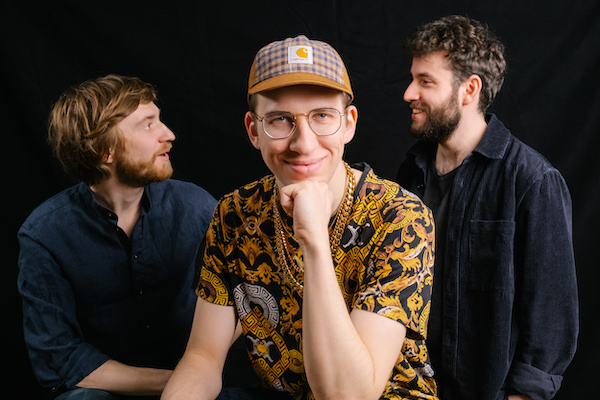 Nils Kugelmann
born in Munich in 1996, came to music at an early age thanks to a musical home. It started with the recorder and was quickly followed by piano, clarinet and finally the bass. He wrote his first composition for clarinet at the age of 11, his first piece for big band at 15 and his first works for orchestra and two musicals at 18. These premiered under his baton at venues including the Herkulessaal of the Residenz, Nymphenburg Palace, the Wagenhalle and the Gasteig in Munich.
After graduating from the Pestalozzi-Gymnasium in 2016, Kugelmann studied double bass at the "Hochschule für Musik und Theater München" with Henning Sieverts, graduating with a Master's degree in 2022. During his studies, Kugelmann already attracted attention as a sideman in various projects. He played concerts with the Benny Golson Quartet, Trio Elf and Johannes Enders, among others. In addition to winning first prize at the "European Young Artists' Award Burghausen 2023" and prizes at the "Biberacher Jazzpreis", "Förderpreis des bayerischen Jazzverbands" or the "Future Sounds Wettbewerb" in Leverkusen, Kugelmann has also just been honoured for his work as a composer and musician with the "Musikstipendium der Stadt München" and the "BMW Young Artist Jazz Award". He is also part of various permanent bands such as the "Shuteen Erdenebaatar Quartet" (Young Munich Jazz Award), the "Luca Zambito Quartet" (Young Munich Jazz Award) or "Renner".
Nils Kugelmann Trio
The beauty of nature, deep human feelings and the pure joy of making music together inspire Nils Kugelmann when writing for this line-up. He has just been awarded the "BMW Young Artist Jazz Award" for his work as a musician and composer and first prize at the "European Young Artist Award Burghausen 2023" with his trio.
With pianist Luca Zambito (winner of the "Young Munich Jazz Award", among others) and drummer Sebastian Wolfgruber (LBT, Fazer, Embryo), his trio features two equally award-winning and passionate musicians of young German jazz. Together, the three long-time companions have already won prizes at the "Förderpreis des Bayerischen Jazzverbands" and the "Future Sounds Wettbewerb" in Leverkusen.
In addition to the communicative and risk-taking interplay, Kugelmann's compositions create an unmistakable band sound. His history as a classical composer is clearly noticeable. Cinematically energetic soundscapes are created that captivate and touch the listener from the very first note.
The basis and the common heartbeat of the three exceptional talents, however, is the deep connection and love for jazz. What emerges from this is music that wants to be heard - driven by palpable joy in playing, full trust in each other, the lightness of friendship and a wonderfully powerful and driving bass sound that bears Nils Kugelmann's unmistakable signature.