---
Federico Guglielmo & Diego Cantalupi
---
Biography Federico Guglielmo & Diego Cantalupi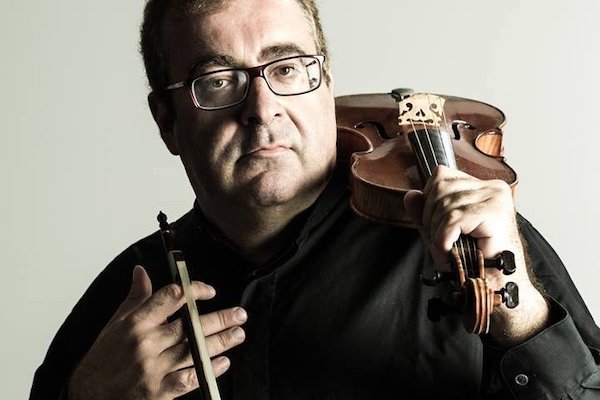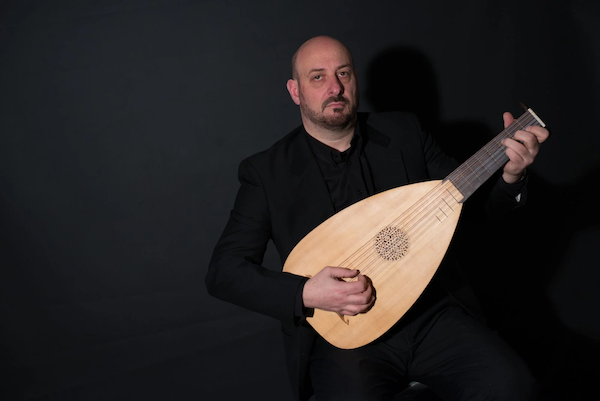 Federico Guglielmo
Italian conductor and violinist Federico Guglielmo was born in Padua in 1968. He studied violin with his father and later graduated at the Benedetto Marcello Music Conservatory in Venice. He attended numerous master classes in Violin, Chamber Music and Orchestral Conducting with such names as: Salvatore Accardo; Vladimir Spivakov; Isaac Stern; Trio Beaux Arts; Trio di Trieste; Amadeus Quartet; Quartetto Italiano; La Salle Quartet; and Gianluigi Gelmetti. He won many awards in several international competitions, including the 1st prize at the 1991 Vittorio Gui International Competition in Florence. Encouraged by Christopher Hogwood, he has devoted himself to the study of historically informed practice, using Baroque and Classical violins. He has conducted and performed with various string orchestras, such as: the Academy of Ancient Music in London; the Handel; Haydn Society in Boston; the Tokyo Chamber Orchestra; the Orchestra di Padova e del Veneto, the Australian Brandenburg Orchestra. In 1994, he founded L'Arte dell'Arco, an ensemble that specializes in Venetian music of the 17th and 18th Centuries. Federico Guglielmo has also conducted Baroque opera such as Paisiello's La Daunia Felice , D. Scarlatti's La Dirindina; Vivaldi's first opera, Ottone in Villa, at the Teatro Olimpico in Vicenza, and Piccinni's Il finto turco, also in Vicenza. In 2017, he worked with period instrument ensemble il pomo d'oro for the first time, leading a concert tour with violinst Alina Ibragimova. He has performed in many of the world's most important halls and theaters: Musikverein in Vienna; Wigmore Hall London; Società del Quartetto in Milan; Accademia di Santa Cecilia in Rome; Auditorio Nacional in Madrid; Herkulessaal in Munich; Carnegie Hall in New York; Suntory Hall, Opera City and Bunka Kaikan in Tokyo; Izumi and Symphony Hall in Osaka; and the Teatro Colon in Buenos Aires. He realized numeros recordings, many of which received awards and great critical acclaim. Federico Guglielmo is praised for his "sparkling virtuosity", his "brilliant and entertaining interpretations" and his extraordinary versatility.
Diego Cantalupi
studied guitar under the patient guidance of Mauro Storti.
Interested in learning more about ancient performance praxis, he graduated in lute with Andrea Damiani; at the same time, he graduated in Musicology from the School of Paleography and Musical Philology in Cremona (University of Pavia) doing a thesis on the history and repertoire of the theorbo and organizing a curriculum focused on Renaissance and Baroque music, ancient notation and musical philology.
He collaborates with numerous ensembles, including l'Arte dell'Arco, Venexiana, La Barocca, il Pomodoro, Kammerakademie Potsdam, i Solisti Filarmonici Italiani, i Solisti Veneti, and with leading soloists, including dames Emma Kirkby, Federico Guglielmo, and Sergio Azzolini.
He is founder and artistic and musical director of Ensemble L'Aura Soave - Cremona and Ensemble BariAntiquA. Since 2010, he has held the Chair of Lute at the Conservatorio "N. Piccinni" in Bari.