---
Piotr Beczala & Helmut Deutsch
---
Biography Piotr Beczala & Helmut Deutsch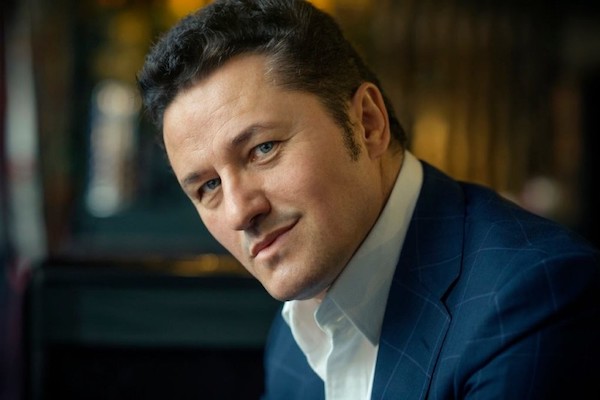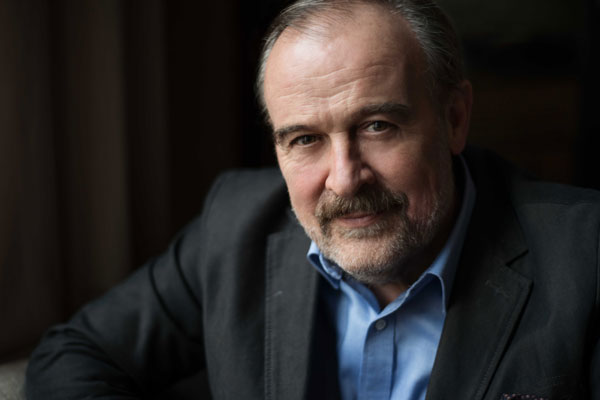 Piotr Beczala
is one of the most sought after lyric tenors of our time and a constant guest in the world's leading opera houses. The Polish-born artist is acclaimed not only for the beauty of his voice, but also for his ardent commitment to each character he portrays. In addition to his operatic work, he has sung many of the great vocal works with the world's most distinguished orchestras and maestri.
Since his debut as Duca in 2006, Piotr Beczala has been a regular guest at the Metropolitan Opera. Since then, he has sung Prince (Rusalka), Edgardo (Lucia di Lammermoor), Rodolfo (La bohème), Vaudémont (Iolanta), Riccardo as well as the title roles in Roméo et Juliette and Faust. In 2011 he accompanied the Met to Japan and made his role debut in 2012 as Grieux in Massenet's Manon. In 2016 he made his debut as Lohengrin at the Semperoper Dresden alongside Anna Netrebko under the musical direction of Christian Thielemann. In addition, the Vienna State Opera's Kammersänger performed at the famous opera house as Werther in Werther, as Ein Sänger in Der Rosenkavalier and as Don José in Carmen, among many other roles. Other highlights include Lucia di Lammermoor (Edgardo) at the Zurich Opera House and Massenet's Werther at the Teatr Wielki in Warsaw. The tenor can also be heard regularly at the State Opera in Munich, Gran Teatre del Liceu in Barcelona, Teatro Real in Madrid and at La Scala in Milan.
In addition to his opera career, Piotr Beczala is a much sought-after concert and lied singer. In 2020-21, Piotr Beczala sang together with soprano Sondra Radvanovsky at the Gran Teatre del Liceu in Barcelona, gave a beneficial concert at the Konzerthaus Vienna, at the Teatr Wielki in Warsaw and went to the Auditorio in Bilbao. He also joined the stage with Plácido Domingo for a gala concert at the Bolshoi-Theatre in Moscow and was part of the Met Stars Live in Concert series with soprano Sondra Radvanovsky (January 2021). He sang Mahler's Das Lied von der Erde with the Orquesta Nacional de España under the baton of David Afkham at the Auditorio Nacional de Música in Madrid, Verdi's Messa da Requiem at the Grafenegg Festival, gave a concert with soprano Camilla Nylund at the Brixen Classics Festival and sang at the famous Concert de Paris at the Eiffel Tower on July 14th, 2021. Recital tours took him with pianist Sarah Tysman to Spain and with pianist Camillo Radicke to South America. Further concert appearances have taken him to Baden-Baden, Amsterdam, Madrid, Budapest, Vienna, Milan and Oman.
In 2014, Mr. Beczala was awarded at the ECHO Klassik Awards as "Singer of the Year" as well as the Opus Klassik for the same category in 2021. In 2019 he was honoured as Kammersänger of the Vienna State Opera and received an honorary doctorate (Dr. h. c.) from the Katowice Academy of Music in 2022.
Helmut Deutsch
ranks among the finest, most successful and in-demand song recital accompanists of the world. He was born in Vienna, where he studied at the Conservatory, the Music Academy and the University. He was awarded the Composition Prize of Vienna in 1965 and appointed professor at the age of twenty-four. Although he has performed with leading instrumentalists as a chamber musician, he has concentrated primarily on accompanying in song recitals. At the beginning of his career he worked with the soprano Irmgard Seefried, but the most important singer of his early years was Hermann Prey, whom he accompanied as a permanent partner for twelve years. Subsequently he has worked with many of the most important recital singers and played in the world's major music centres.
Deutsch has recorded more than a hundred CDs. In recent years the development of young talent has been especially close to his heart. After his professorship in Vienna he continued his teaching primarily in Munich at the Hochschule für Musik und Theater, where he worked as a professor of song interpretation for 28 years. In addition he is a visiting professor at various other universities and is sought-after for an increasing number of masterclasses in Europe and the Far East. The young Swiss tenor Mauro Peter was one of his last students in Munich and has become one of his favourite recital partners.