---
Album info
Album including Album cover
Franz Schubert (1797 - 1828): Sonata in B-Flat, D. 960:

1

Sonata in B-Flat, D. 960: I. Molto moderato

21:09

2

Sonata in B-Flat, D. 960: II. Andante sostenuto

10:36

3

Sonata in B-Flat, D. 960: III. Scherzo. Allegro vivace con delicatezza - Trio

04:05

4

Sonata in B-Flat, D. 960: IV. Allegro ma non troppo

08:43

Fantasy in C Major, D. 760 "Wanderer":

5

Fantasy in C Major, D. 760 "Wanderer": I. Allegro con fuoco, ma non troppo

06:17

6

Fantasy in C Major, D. 760 "Wanderer": II. Adagio

06:51

7

Fantasy in C Major, D. 760 "Wanderer": III. Presto

05:02

8

Fantasy in C Major, D. 760 "Wanderer": IV. Allegro

04:03

Drei Klavierstücke, D. 946:

9

Drei Klavierstücke, D. 946: No. 1 in E-Flat Minor

09:42

Total Runtime

01:16:28
Info for Llŷr Williams: Schubert, Vol. 2

"In a word I feel myself the most unhappy and wretched creature in the world. Imagine a man whose health will never be right again, and who in sheer despair over this ever makes things worse and worse instead of better …but I have tried my hand at several instrumental things … in fact, I intend to pave the way towards a grand symphony in this manner."
These extracts from a letter of 1824 epitomise to me the paradox of Schubert, the manic depressive composer. On the one hand his music has that world-weary element of profound grief – 'the most wretched creature in the world' – and on the other a life-affirming exuberance bordering on the manic that characterises the Wanderer-Fantasie and parts of the D major sonata D.850.
While Schubert's later piano music has a range of emotions that rivals Beethoven's last sonatas, in the beginning of his career he perhaps lacked the assurance of the older composer, and he was less fastidious about destroying sketches and fragments. As a result there are a large number of unfinished works and, therefore, the pianist has to make a decision about where to start the Schubert odyssey. Schubert himself made no effort to try and publish any of his sonatas before the great A minor D.845 of 1825. I decided to start slightly earlier with the B major of 1817 where one senses an assurance and boldness of tonal experiment not found before in his piano music.
Perhaps the three earliest sonatas (on Disc 6) manifest the journey into Schubert's maturity: two pieces of a generally sunny disposition followed by the A minor D.784, written shortly after he discovered he was suffering from syphilis and one of the most desolate of all his works. My Schubert recitals at Cardiff also featured several of his Lieder as transcribed by Liszt which we have put together on CD 7. The transcription, especially that of 'great' music such as Schubert's remains one of the few genres that is still frowned upon by serious musicians even in the twenty-first century. I would urge these people to consider Schubert's own variations for flute and piano on 'Trockne Blumen', one of the most profound songs in Die schöne Müllerin, and which he turns into one of the most outlandishly virtuosic things ever. Liszt's versions are often admirably restrained by comparison. The songs I have chosen tend to be either those where Liszt employs the full resources of his pianistic prowess to enhance the narrative – Erlkönig, Die Forelle – or those where he manages to turn the piano from percussive machine into the most glamorous of singing instruments – Litanei, Ave Maria.
Llŷr Williams, piano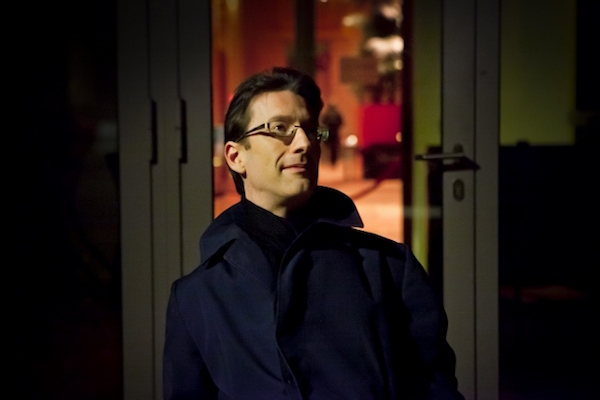 Llyr Williams
Welsh pianist Llyr Williams is widely admired for his profound musical intelligence, and for the expressive and communicative nature of his interpretations. He has worked with orchestras including the BBC National Orchestra of Wales, Scottish Chamber Orchestra, London Philharmonic Orchestra, London Symphony Orchestra, Royal Liverpool Phiharmonic Orchestra, BBC Philharmonic Orchestra, Hallé Orchestra, London Mozart Players, Sinfonia Cymru, I Pomeriggi Musicali, Meininger Hofkapelle, Berner Kammerorchester, and the Mozarteum Orchestra in Salzburg. A regular performer in the Wigmore Hall's main piano series, he also appears at the BBC Proms in London, Gilmore International Keyboard Festival in the USA and has given many acclaimed performances at the Edinburgh International Festival. He is a regular performer at the East Neuk Festival in Scotland, Piano aux Jacobins in Toulouse, and currently artist in residence at Galeri Caernarfon in Wales.
Williams is an acclaimed performer of Beethoven with one complete piano sonata cycle under his belt and another under way. The first one in the form of an epic two-week marathon during the Edinburgh International Festival won him the prestigious South Bank Show award, the second spread over three seasons, at the Wigmore Hall and Royal Welsh College of Music & Drama in Cardiff started in October 2014 and will run until June 2017. He is also collaborating with the Scottish Chamber Orchestra in performances of all five Beethoven piano concerti, and completed a three-year residency with the Elias Quartet at Glasgow Concert Halls, exploring Beethoven's piano sonatas and string quartets. Highlights in 2016/17 include recital debuts at the Washington Performing Arts series, Da Camera in Houston and Portland Piano International.
Llyr Williams' great love of lieder has led him to become one of the regular official accompanists at the BBC Cardiff Singer of the World Competition; resulting in further partnerships with Jamie Barton in Edinburgh, baritone Quinn Kelsey, and Mongolian bass Amartuvshin Enkhbat. He also has an ongoing collaboration with violinist Alexander Janiczek, with whom he recently appeared at Mozarteum Salzburg and the Wigmore Hall.
Llyr Williams' eclectic taste is reflected in his discography. His latest release features the Wigmore Hall Beethoven cycle, the first three volumes of which are already available exclusively on digital platforms, while his critically acclaimed CD Wagner Without Words (Signum, August 2014) reflects Williams' intimate relationship with operatic music. Williams had previously recorded two solo albums for Signum, the first one in 2010 with music by Mussorgsky, Debussy and Liszt and the second in 2012 featuring works by Liszt. Llŷr Williams is the subject of two films produced for S4C: the first of which won a Welsh BAFTA for Best Music Programme, and the second featured his debut at Carnegie Hall. Born in 1976 in Pentrebychan, North Wales, Llŷr Williams read music at The Queen's College, Oxford and went on to take up a postgraduate scholarship at the Royal Academy of Music where he won every available prize and award. He is also an Honorary Fellow of the Royal Welsh College of Music and Drama. He was an active member of the Live Music Now! scheme for several years, was selected for Young Concert Artists in 2002. From 2003-2005 he was a BBC New Generation Artist and in 2004 received a Borletti- Buitoni Trust award.

This album contains no booklet.