---
Album info
Album including Album cover Booklet (PDF)
Eric Montalbetti (1968-): Trois etudes apres Kandinsky for Solo Piano

1

Deux traits noirs

01:04

2

De lobscurite des spheres a leur eclat - After Yellow-Red-Blue

02:08

3

Furieusement amoureux - After Lyrical

01:18

Esprit tendre for Solo Oboe

4

Esprit tendre for Solo Oboe

06:56

Sonata for Solo Violin

5

First Movement

02:02

6

Second Movement

02:14

7

Third Movement

05:25

8

Fourth Movement

02:12

Un herbier pour la vie for Solo Cello

9

Elegie

08:18

10

Labsent

03:00

11

Bicinium

08:49

Cinq formants for Solo Clarinet

12

Formant I

01:03

13

Formant II

01:06

14

Formant III

01:20

15

Formant IV

04:24

16

Formant V

06:33

Priere de lange gardien for Solo Horn

17

Priere de lange gardien for Solo Horn

08:42

Total Runtime

01:06:34
Info for Montalbetti: Solos, a Personal Diary in Music
This album of 'solos' for various different instruments constitutes the composer's 'personal diary' over some twenty-five years. Eric Montalbetti, who was artistic director of the Orchestre Philharmonique de Radio France from 1996 to 2014, long kept his music a secret, composing for himself, as if he were keeping a diary. Yet he had been composing since the age of eleven, while also learning the piano and the organ. He was taught by Paul Méfano and Michaël Levinas, and attended masterclasses with George Benjamin and Magnus Lindberg. In 1990 he received prizes from the Sacem and the Menuhin Foundation for his Violin Sonata. He seeks in music a language capable of expressing our most varied emotions: vital energy, interrogation, anxiety, mourning, rage, hope, prayer, love, gratitude. Trois études après Kandinsky for piano, Esprit tendre for oboe (a tribute to Helen and Elliott Carter), the Sonata for solo violin in four movements, a Suite for cello, five Formants for solo clarinet, and La Prière de l'Ange gardien for solo horn make up this program, which is performed by some of the finest soloists on the current French scene.
Francois-Frederic Guy, piano (on tracks 1-3)
Tedi Papavrami, violin (on tracks 5-8)
Marc Coppey, cello (on tracks 9-11)
Nicholas Baldeyrou, clarinet (on tracks 12-16)
Jean-Louis Capezzali, oboe (on track 4)
David Guerrier, horn (on track 17)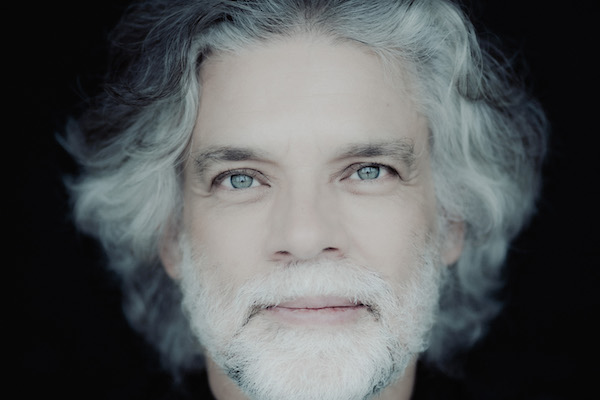 François-Frederic Guy
pursues an international career alongside the leading conductors, among them Philippe Jordan, Kent Nagano, Daniel Harding and Esa-Pekka Salonen, and with prestigious orchestras such as the Wiener Symphoniker, the Orchestre Symphonique de Montréal, the Orchestre Philharmonique de Radio France, the NHK Symphony Orchestra in Tokyo and the Philharmonia Orchestra in London.
His intense curiosity about the music of his time leads him to perform many contemporary composers and to give world premieres regularly.
Since 2012, he has often directed ensembles from the piano, including the Liège Royal Philharmonic, Sinfonia Varsovia, the Orchestre National des Pays de Loire, the Orchestre National de Lorraine and the Orchestre de Chambre de Paris, with which he earned triumphal acclaim at the Théâtre des Champs-Élysées in January 2020 for the opening concert of the theatre's Beethoven Year.
Future orchestral projects will take him to London, Lille, Paris, Cannes, Tokyo and Hamburg with the conductors Sakari Oramo, Jean-Claude Casadesus, Benjamin Lévy and Jurien Hempel, and to the Symphonieorchester des Bayerischen Rundfunks in Munich with Philippe Jordan.
He will also appear as pianist and conductor with the Hong Kong Philharmonic Orchestra, the Orchestre de l'Opéra de Limoges, the Orchestre de Chambre de Paris at the Théâtre des Champs-Élysées, and Sinfonia Varsovia.

Booklet for Montalbetti: Solos, a Personal Diary in Music