---
Beethoven: Piano Concerto in D Major, based on Op. 61 - C.P.E. Bach: Concerto in C Minor, Wq. 43, No. 4 Dmitri Bashkirov
Album info
Album including Album cover
Ludwig van Beethoven (1770 - 1827): Piano Concerto in D Major, Op. 61a, based on Op. 61:

1

Piano Concerto in D Major, Op. 61a, based on Op. 61: I. Allegro, ma non troppo

24:52

2

Piano Concerto in D Major, Op. 61a, based on Op. 61: II. Larghetto

09:06

3

Piano Concerto in D Major, Op. 61a, based on Op. 61: III. Rondo: Allegro

10:12

Carl Philipp Emanuel Bach (1714 - 1788): Keyboard Concerto in C Minor, Wq. 43, No. 4:

4

Keyboard Concerto in C Minor, Wq. 43, No. 4: I. Allegro assai

03:34

5

Keyboard Concerto in C Minor, Wq. 43, No. 4: II. Poco adagio

02:50

6

Keyboard Concerto in C Minor, Wq. 43, No. 4: III. Tempo di minuetto

02:13

7

Keyboard Concerto in C Minor, Wq. 43, No. 4: IV. Allegro assai

04:25

Total Runtime

57:12
Info for Beethoven: Piano Concerto in D Major, based on Op. 61 - C.P.E. Bach: Concerto in C Minor, Wq. 43, No. 4

He is one of the "superstars" of the piano world. An exceptional teacher – his pupils include stars such as Arcadi Volodos or Claire-Marie Le Guay – Dmitri Bashkirov's debut with Claves combines a most original programme with orchestra. Face to face; we have: Johann Sebastian Bach's most famous son; Carl Philip Emanuel; forbearer of the great Romantic composers; and an unusual Ludwig van Beethoven. This particular Concerto op. 61a is indeed very rarely played; copying almost note for note the original score of the Violin Concerto op. 61.
Written about two years after the completion of the latter; this transcription – for which Etienne Barilier suggests the term "transposition" in the booklet - is shrouded in mystery. Is it the consequence of the original lack of success of the violin concerto; or Beethoven's response to the pianist and editor Muzio Clementi who commissioned the work? Beyond these unanswered questions; Etienne Barilier underlines the relevance of pairing this work to CPE Bach's Concerto in C minor: "Bach had written for the harpsichord; to resort to the piano tends to "modernise" his world.
Whereas on the other hand; Beethoven's almost monophonic piano has a somewhat archaic and strangely nude feel; which sends his work back in time. So that for us; both works seem closer to each other in time; with an almost comparable "sensibility"; both bright and serene; with the same deep expressivity; free from pathos. For Carl Philip Emanuel Bach; the storms of Romanticism are still far away. For Beethoven; they are very close indeed; in this strange work however; he keeps them at bay."
What with Dmitry Bashkirov's magnificent interpretation and the Orchestre de Chambre de Lausanne's delicate and artful accompaniment; this will make for a memorable recording.
Dmitri Bashkirov, piano
Orchestre de Chambre de Lausanne
Péter Csaba, conductor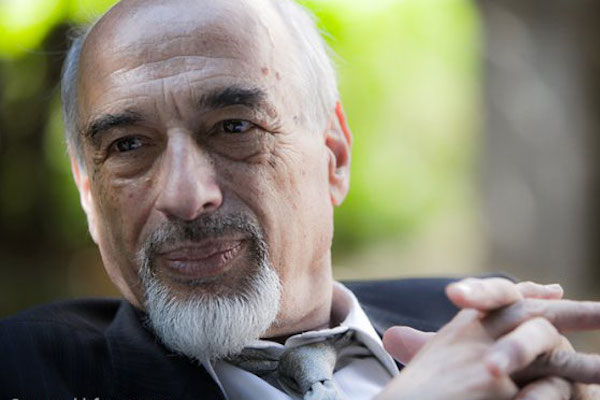 Dmitri Bashkirov
Born in Tbilissi (Georgia) in 1931, this exceptional pianist and pedagogue studied first with Anastasia Wirsaladze, a pupil of the famous Anna Essipova, then, in Moscow, with the legendary Alexander Goldenweiser, friend and condisciple of Rachmaninov and Medtner. Once he had completed his higher studies, he became professor at the Tchaikovsky Conservatory in Moscow in 1957, a post he held until 1991.
He was discovered by the West in 1955 when he won the Long-Thibaud Competition in Paris. His international career was launched. Between 1955 and 1980, he played in over thirty countries with the best orchestras and the greatest conductors, among whom George Szell, Sir John Barbirolli, Carlo Zecchi, Kurt Sanderling, Igor Markevich, Evgeny Svetlanov, Yuri Temirkanov and Kurt Masur. His career was interrupted between 1980 and 1988 when the Soviet government prevented him from playing and teaching abroad. Since 1990 he as given again hundreds of concerts all over the world but mostly in Europe, China, Japan, USA and Israel.
In 1992, Dmitri Bashkirov became head of the piano department of the Queen Sofia College of Music in Madrid, and he also teaches as Professor at the International Academy Lake Como in Italy, the Shanghai Conservatory and at the Chapelle Musicale Reine Elisabeth de Belgique. He has given numerous master classes in Salzburg, Paris, London, Shanghai, Budapest, Verbier, Gilmore, Oberlin, Cleveland, Los Angeles, Lisbon, Zurich, Vienna, Tel Aviv, Helsinki, Saint-Petersburg and at the Ruhr Festival. He was member of the Jury of several competitions including: Arthur Rubinstein, Tchaikovsky, Marguerite-Long, Busoni, Leeds, Bonn (Beethoven Competition), Hamamatsu and others. Many of his pupils were awarded international prizes and are now leading brilliant careers: Dmitri Alexeev, Arcadi Volodos, Nikolai Demidenko, Boris Bloch as well as Stanislas Yudenich, Kirill Gerstein, Eldar Nebolsin, Denis Kozhukhin and his own daughter Elena Bashkirova.
He was named "People's Artist of Russia", and in 2006 Spain awarded him the Grand Cross of the Order of Alfonso X the Wise.

This album contains no booklet.