---
Album info
Album including Album cover Booklet (PDF)
Max Reger (1873 - 1916): Sonata for Violin and Piano in C Minor, Op. 139:

1

Sonata for Violin and Piano in C Minor, Op. 139: I. Con passione

09:37

2

Sonata for Violin and Piano in C Minor, Op. 139: II. Largo

06:22

3

Sonata for Violin and Piano in C Minor, Op. 139: III. Vivace

04:37

4

Sonata for Violin and Piano in C Minor, Op. 139: IV. Andantino con variazioni

11:59

Max Reger:

5

Wiegenlied, Op. 43

01:57

6

Frühlingsmorgen, Op. 51 No. 11

02:05

7

Ruhe, Op. 62 No. 3

02:23

Franz Schubert (1797 - 1828): Sonatina No. 1 in D Major, D. 348:

8

Sonatina No. 1 in D Major, D. 348: I. Allegro molto

04:49

9

Sonatina No. 1 in D Major, D. 348: II. Andante

04:29

10

Sonatina No. 1 in D Major, D. 348: III. Allegro vivace

04:36

Sonatina No. 3 in G Minor, D. 408:

11

Sonatina No. 3 in G Minor, D. 408: I. Allegro giusto

05:02

12

Sonatina No. 3 in G Minor, D. 408: II. Andante

04:55

13

Sonatina No. 3 in G Minor, D. 408: III. Menuetto e trio

02:58

14

Sonatina No. 3 in G Minor, D. 408: IV. Allegro moderato

04:33

Total Runtime

01:10:22
Info for Dreamer

"In my opinion, however, the art of lecturing only begins when you understand how to read between the lines, when you draw the unspoken into the light." The quotation by Max Reger, one of her favourite composers, does not only stand for the interpretation approach of Anna Sophie Dauenhauer and Lukas Maria Kuen; in the case of this new recording one can take it almost literally: The duo plays songs by Reger in their own arrangements for violin and piano and traces emotional facets with stupendous sensitivity. The songs are complemented by the late original Sonata op. 109, of which a contemporary critic wrote: "Reger's genius has long ceased to be so convincing and powerful, so outstanding". About a hundred years earlier, Franz Schubert wrote three works, trivially called "Sonatines" by the publisher, which in reality are highly sophisticated gems and round off the dreamlike programme.
Anna Sophie Dauenhauer, violin
Lukas Maria Kuen, piano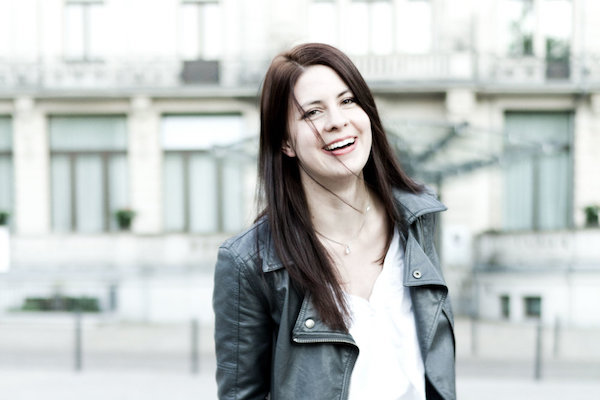 Anna Sophie Dauenhauer
German violinist Anna Sophie Dauenhauer is in great demand internationally as a soloist, having performed with the Lviv Philharmonic Orchestra,Württemberg Chamber orchestra Heilbronn, the Vogtland Symphony Reichenbach, the Moscow State Symphony Orchestra, Izmir, Istanbul and Çukurowa State Symphony Orchestra, Lithuanian State Symphony Orchestra, Young Symphony Orchestra of Rheinland-Pfalz, Sinfonietta Mainz, Ensemble Adastra and Philharmonie Südwestfalen in venues such as the Barbican Centre London, "Auditorio nacional de música" Madrid, Beethovenhalle Bonn, Philharmonie Cologne, Eurogress Aachen or Glocke Bremen.
Along with the well-known core repertoire of violin concertos, Anna Sophie Dauenhauer shows huge interest in performing lesser-known works such as the concertos by Paul Hindemith, William Walton, Reynaldo Hahn, Ermanno Wolf-Ferrari, Ulvi Cemal Erkin, Ferruccio Busoni or Carl Goldmark. To remember Goldmarks´s 100th death year in 2015, she played his concerto in Turkey and in Germany. In 2017 she performed several times with great success the violin concerto by Frederick Delius in Germany, together with Philharmonie Südwestfalen and conductor Enrico Delamboye. The orchestra invited her back for 2018 for the Delius Double concerto for violin and cello, alongside Swiss cellist Flurin Cuonz and conductor György Mészsáros.
2017-18 she also teamed up for another double concerto with her former teacher, renowned violinist Ingolf Turban, for performances of Louis Spohr´s neglected and highly-virtuoso concertante op.88.
In 2019 she has been invited for several performances of the John Adams violin concerto as part of a ballet production at Pfalztheater Kaiserslautern together with conductor Anton Legkii. Other highlights of season 18-19 include performances of the Alban Berg violin concerto in Munich, the Delius Double concerto in Mainz and the release of a new recording for Coviello Classics.
Anna Sophie Dauenhauer forms a long-standing partnership with pianist Lukas Maria Kuen, sharing a deep commitment for chamber music on stage since their first collaboration in 2008 in Munich, and they are hailed by critics for their lyrical sensitivity, technical mastery, passionate performances and unusual programming. After the discovery of Philippe Gaubert´s "Quatre Esquisses" in a Parisian antique music store which turned out to be not yet recorded, they released their highly acclaimed Debut CD "Extase"(Thorofon) in 2013 with the World Premiere of these pieces, along with a German premiere of Gabriel Pierné´s violin sonata and the A major violin sonata by Gabriel Fauré. In 2015 their second CD "Inspiration"(Thorofon) with sonatas by Pfitzner and Busoni followed which also attracted critical acclaim.
In March 2019 the duo releases their third CD "Dreamer" with Coviello Classics. Being an advocate for Max Reger, works on this recording include his last violin sonata, as well as three songs by the composer in an adaption of the duo for violin and piano. One of the songs, "Frühlingsmorgen" has been recorded for the first time on this CD. The late-romantic Reger is coupled with two early Schubert sonatas which belong to the duo's favourite classical repertoire.
Anna Sophie Dauenhauer was born in Kaiserslautern and began to play the violin aged 6. She was a laureate of German national as well as international competitions and completed her studies with Ulf Hoelscher in Karlsruhe, supported by a full Rotary Ambassadorial Scholarship at the Royal College of Music in London with Yossi Zivoni and with Ingolf Turban in Munich.

Booklet for Dreamer